About Real Time Heart-Based
Welcome to Real Time Heart-Based (RTHB), connecting people, communities and organisations towards a more caring heart-based world, moving with more simplicity and ease, kindness and genuine caring for the self, others and the environment.
RTHB brings community projects, programs, connections and events that ripple out and bring fulfilment, happiness, wellness and wellbeing to individuals and communities and, innovation, adaptability, sustainability and viability to organisations.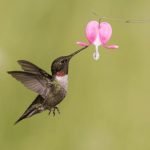 Your are welcome to join the community and participate on this site. Many of the pages (at the bottom) provide the opportunity to comment and share, once you have a login. You can obtain this by purchasing (at no cost) a free community membership in the shop here which enables you to register with an email address and password.
Learning and Improvement Programs: We have programs for Individuals, Small Business Owners and Organisations (including Leaders and Employees) to bring the authenticity, creativity and genuine caring that ripples and creates positive outcomes for all. These programs are supported by research and use a unique approach to awaken, discover and see things differently, bringing the impetus for deep, real change and improvement and importantly feeling life differently.
Community Projects: So often we want to help others, the community, the environment, and don't know how to, in a way that fits in with our lifestyle. These projects are about the small things that we can all do, that can make a difference to others and the environment.
Community and Organisation Connections/Events: We have regular events on line through the zoom platform and in-person at various community centres available to all, building real connection and growing human spirit. Itemised events present in the calendar here and in posts.