For You… Unity Housing's Neighbour Day
Unity Housing caring for each other, bringing the community together, sharing in many ways…
Taking the step, venturing out, opened up great conversation, new ideas and future projects.
A day of engaging in new activities, being in the fresh air, enjoying the new bench at the park!
A herb garden, and community library may well be on the way…
Below is a 'real time heart-based' expression of what took place on the day…
The neighbourhood expression, brought people together…
'For You' event Unity Housing
'For You' in the park,
Morse Court, Fulham Gardens,
Gathered neighbours and
Staff from Unity Housing…
Predicted to rain,
A few drops in the morning,
Then came the wind,
Dark clouds no longer forming…
Just perfect, to sit and
enjoy the outdoors,
With singing, tai chi,
knitting and 'plarning' and more…
Time to share,
what makes us all feel and be well
It was wonderful to hear,
On the day we did tell…
So here's an account
Of the words that were shared,
(From all who attended)
Such wonderful expression,
Showing how we do care…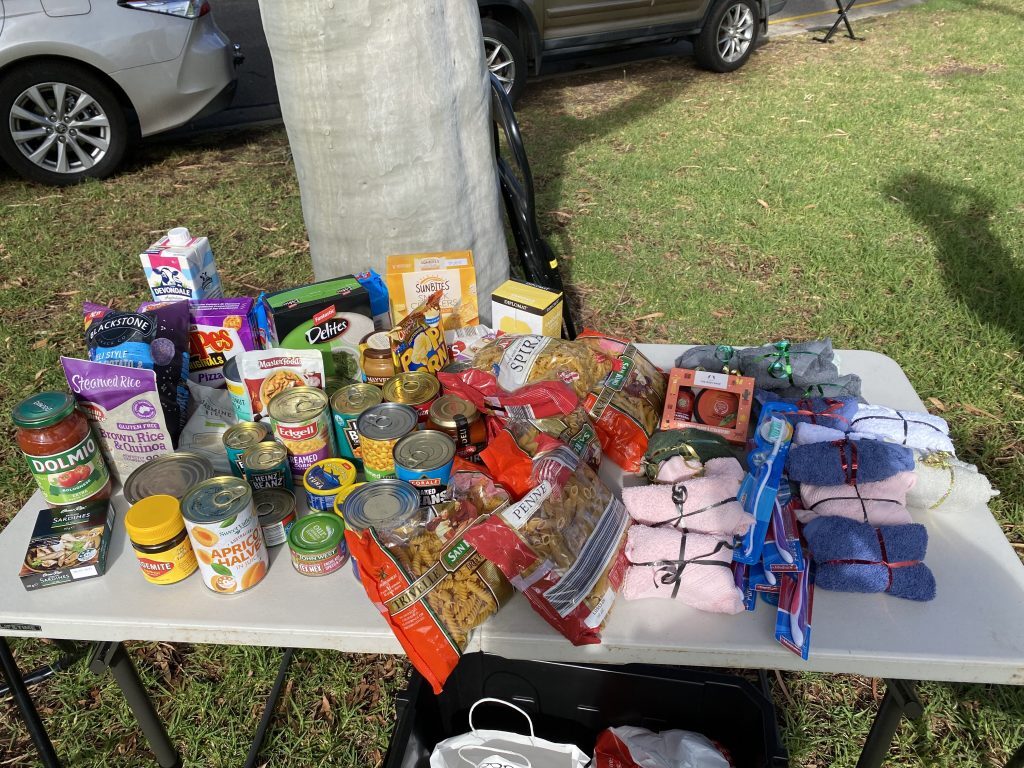 Participants words
Being part of the good neighbour,
we live close to each other,
we are not in each other's lives,
rather part of the community…
If we need help we yell out
we are there if needed
we feel valued when we can help
it's good to give rather than receive…
Sometimes it's difficult to receive,
to ask for help,
when you no longer have capacity
or some disability.
After having worked,
it means learning easier ways of doing,
how to take small steps,
and sometimes rely on your community.
"I got to ICU because a neighbour called an ambulance,
after I collapsed from having a heart attack. Saves my life."
Giving unconditionally can feel so good,
As can continuing learning
Keeping your independence by doing,
knitting moving and more…
("I can now touch my hands behind my back… for the first time!
My breathing and posture improved! thank you…)
Doing what you love, no matter what others think,
"I sing out of tune"
"I dance when no one is looking"
Keep on doing it, just because you love it.
Now sitting outside and listening to the birds and the trees,
Feeling our feet on the ground,
And doing Tai Chi,
Sharing the small things that please…
"I can feel my feet on the ground, because of the pain!"
Use it or lose it, just small actions for gain.
For the earth, cutting plastic bottle rings,
to protect the birds, turtles and other things
For prosthetic to those in third world countries afar,
Some collect and donate plastic bottle tops,
How amazing you are…
So, keep moving on whatever makes you heart sing,
From singing to giving or cutting those bottle rings.
Thank you all for taking the time
And bringing your hearts
And giving each other,
the time to shine…
From Tricia and Nigel
Real Time Heart-Based
Feedback
Thank you both so much for being part of our Neighbour Day, it was a truly amazing day.
What an amazing poetic summary on your website- I am speechless!
We got many positive comments and observed great connections happening.
Looking into the future, I would like to take this around the west to few more similar (but much smaller) sites.
Unity Housing