"I have been enjoying the connection with the people and getting to know people and learning new things via conversation and experiencing new things that I never would have done." "We've had some funny instances where the family dog has joined in with the singing."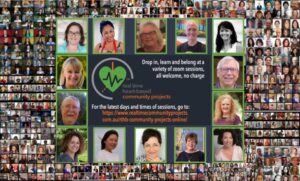 "Having never heard of Zoom before , like a good computer nerd I Googled it and taught myself what was required to run the program online . It is great to see people logging on to join in the singing, no matter where they are located."
Click here to see more testimonials…
About Real Time Heart-Based Community Projects ONLINE
During Covid19, facilitators from all walks of life, all with heart and passion, wanted to share, care and engage with others in the community…
This unique online zoom approach, emerged during that time, with a purpose of reaching and supporting people, who would normally not have the opportunity.
The purpose of these sessions is to engage, connect, express and share, learn and grow together as a community.
Topics of interests are provided and this may change depending on the availability of facilitators and interests e.g. mindfulness, poetry, cooking, art therapy, wellbeing tips and more.
Click here for our calendar of events
Meet and Greet
Welcome to the online calendar
With Tricia and Nigel
Every 1st Friday of the month
5pm – 5:30pm ACST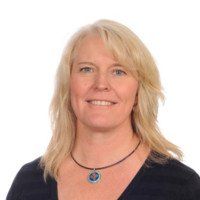 Find your Heart, Find your Way, Find your Self
Personal development program
With Kyla
Every 1st Monday of the month
7:30pm – 9pm ACST
RTHB Community Volunteer Zoom Session Facilitator or Event
If you are heart-based, with a strong caring for others, community minded, have a passion for and knowledge about a topic that you would like to share with others in an interactive, inclusive, kind and empowering non-commercial way and interested in donating 30 minutes weekly please complete the form below. We would love to hear from you.
Or if you would like to use the platform to volunteer a community event to help others, let us know.
You will need to have a computer/tablet/phone capable of running zoom, and sufficient internet data and speed for your session to run smoothly.