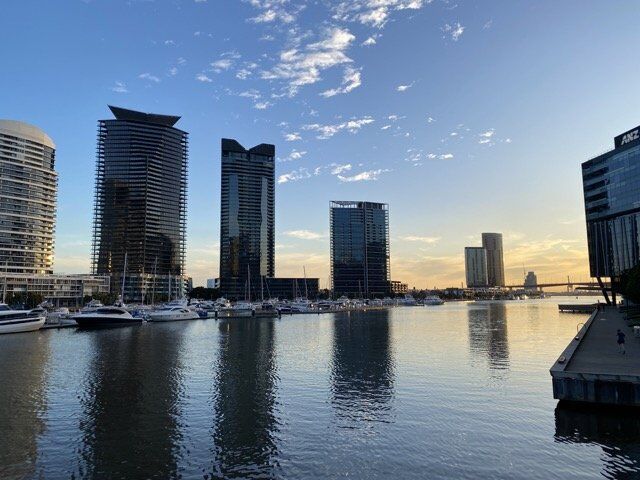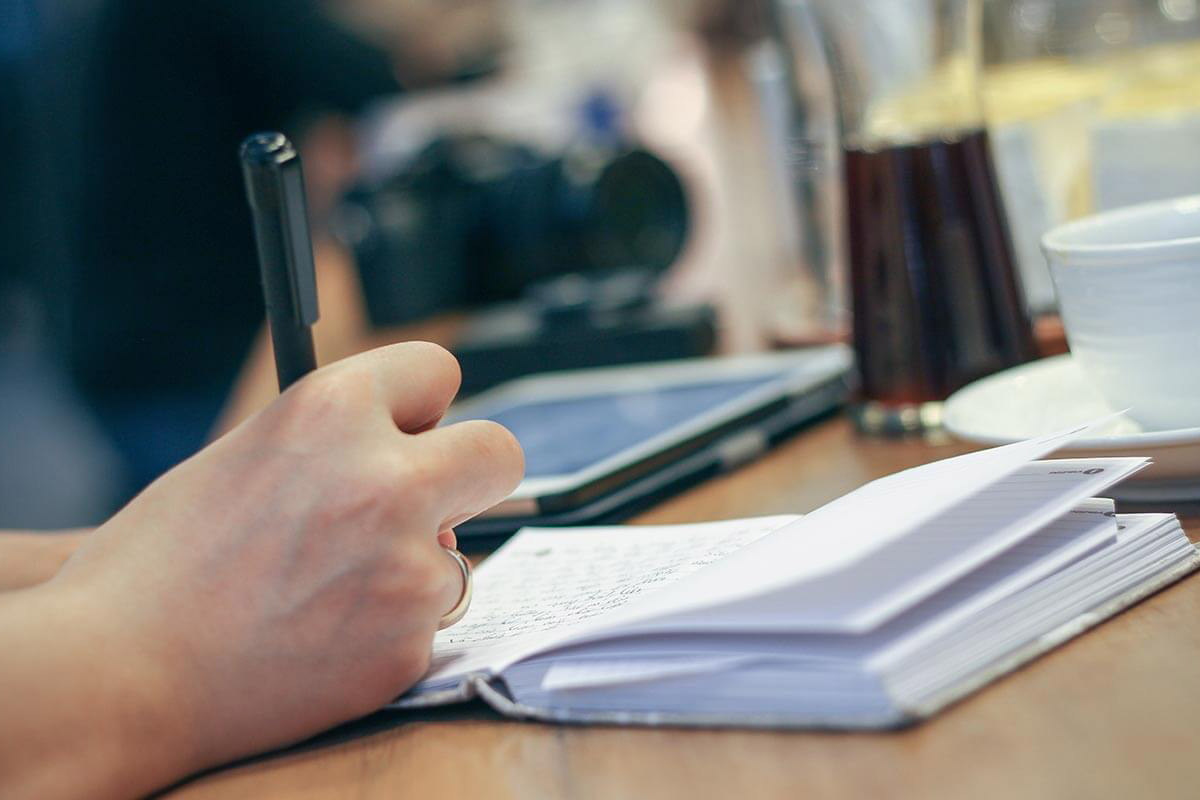 On our quest to share more about Real Time Heart-Based approaches with organisations, we put many universal principles into practice. We used our sense of feel and intuition, to guide us through our short stay in Melbourne.
We are very aware of organisation protocols and the processes that limit the opportunity to reach someone who may actually engage in a real conversation. Our aim is to share what we feel may be helpful with addressing the issues and challenges that so many people are facing and deeply affected by.
We walked Melbourne city, and used the natural pull and feeling of when to reach out and ask to meet someone from the organisaiton, who is responsible for employee well-being.
Of course the common question was, 'do you have a meeting set up?' to which we replied 'no'. Actually a meeting is just what we would love to have, however getting to that point, is the challenge.
It's amazing how difficult it is to speak to someone, in the upper structures of organisation and engage in a conversation that shares something alternative that may actually be helpful.
Fortunately for us, on a few occasions, we were guided well, and had the opportunity to speak to people in person!
We shared how this heart-based approach aligns with universal principles and encourages people to go within and discover more of themselves and bring that learning to more moments in life and work.
It doesn't align with any religion, there is no telling what a person is or isn't and there is no advising.
This distinctive shift in where the focus lies, begins the journey to deeper truth and happiness and becoming more equipped to face challenges and issues, now and in the future.
We enjoyed this more personal approach to connecting, sharing and engaging in real conversations. Thanks Chien, for capturing this.
No matter where you travel, there is an opportunity to gain knowledge and understanding from what is happening locally and globally. Our personal approach, lead us to walk many kilometers every day, to feel what was around us, and notice what we may not have if we 'zoomed' past by car or other. One thing that stood out for us, was the massive growth in population, with more and more high rise buildings and apartments in the business districts. With the busyness, we sensed isolation, with many people, heads down, immersed in distraction. We were left wondering how these large cities accommodate and manage the byproducts of these growing numbers; waste, and pollution. Things can look slick on the outside, however, the 'rubbish' that it churns out, sits somewhere. As we know, there is no hiding; the planet feels the truth and the impact, just as we do as people.
We loved Melbourne's address to country:
We chose 'skybus' to travel from the airport to the CBD. It was where we first heard Melbourne's acknowledgement to the Traditional Owners and Custodians of the Aboriginal land, sea and waterways.
"We acknowledge, with deep respect the traditional owners of the land, the five Aboriginal clans of the Kulin Nation: Wurundjeri, Boonwurrung, Wathaurrung, Taungurung and Dja DjaWrung people. Sovereignty has never been ceded. It always was and always will be, Aboriginal land."
We were still able to run our usual personal sessions with clients, and events. After COVID, the development of platforms such as Zoom and Teams, has meant we can be anywhere in the world, and continue to connect. A wonderful use of technology, for the good!
The poetry topic was 'foreign' which was so apt given we were in different territory. The session however wasn't foreign and it was lovely to engage in something we love to bring and see the regular participants. It was a 'familiar' and connecting time.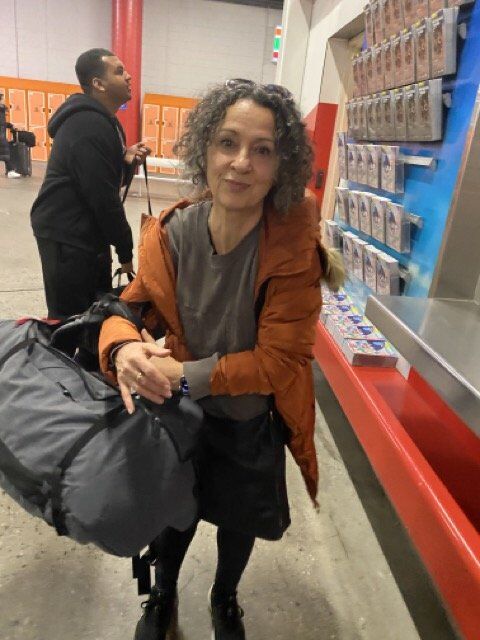 The great thing about our approach in Melbourne, was that we had the opportunity to keep moving!
We made choices that might no suit everyone; we enjoyed carrying our luggage, walking from bus stations to accommodation and walking many of the streets in the Melbourne Business District.
We were fortunate to begin our real conversations with a few people in organisations, who seemed open to listen and take in, the essence of what we were bringing.
Nigel and I took the opportunity to spend some time with family.
It was lovely that Nigel spent time with his daughter, son in law, and of course 'Pepper the cat'.
I visited a cousin, and we shared some beautiful walks and of course I too, had the time with the delightful 'Milly', the black lab who I absolutely adore!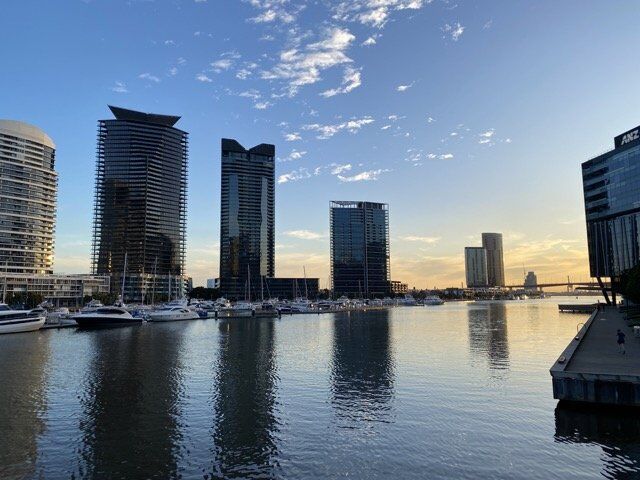 We will continue to engage in this face to face approach, and look forward to return to Melbourne and continue 'knocking at the doors' in the hope of engaging in this 'other important conversation'.