The draw took place on Wednesday 28th September 2022 and the winner was Pip. Thank you to all those who contributed, we have been able to donate $100.00 to Williams Wardrobe.
Click on the video to see the draw. As you can see we used 'Spin the Wheel'. and the donation receipt is shown below. Thanks again to all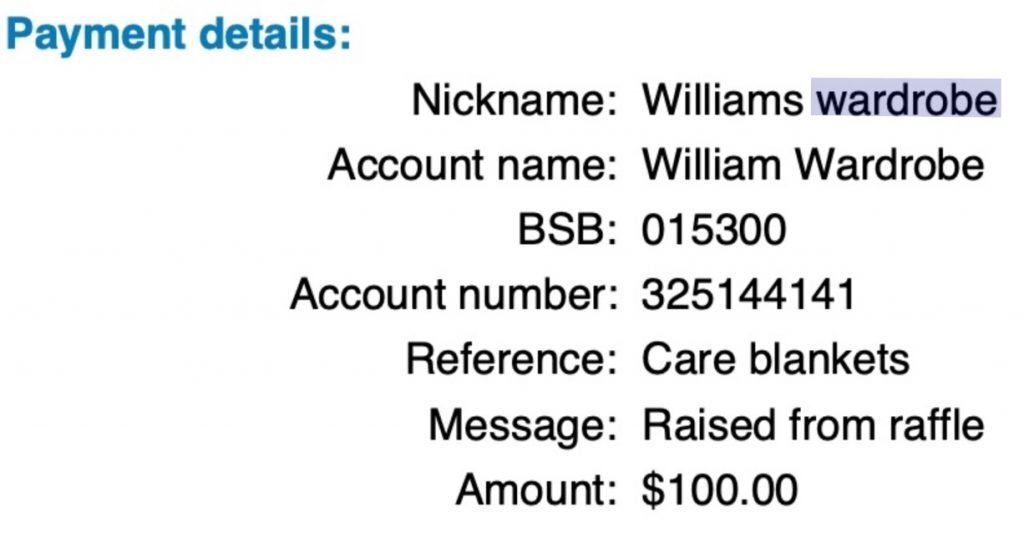 A few times throughout the year, we raffle a blanket to raise funds for a cause.
These funds raised were towards William's Wardrobe, which is a wonderful charity that does some very meaningful work around the city of Adelaide; connecting with and donating to people who are sleeping rough.
Their approach is powerful and caring, and with a 'hi we are William's Wardrobe', people wander over and make their way, to receive personal care items, clothing items and most significantly, a warm welcome with kindness.
We encourage you to see more on what they do via their Facebook page.