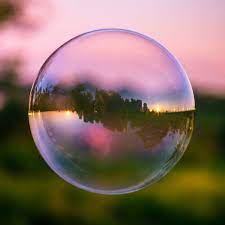 Dance (Poetic Expression)
The history of dance is so interesting. First archeological proof of dance comes from the 9 thousand year old cave paintings in India. One of the earliest uses of structured dance was introduced in religious ceremonies that told the stories of ancient myths and gods.
When the word 'dance' arrived, once again a mix of themes came about.
The meaning in the dance, the feeling, the expression, the style, the memories…
The wonderful thing this week, was where the word led us.
From a meditative state (where a trail of words often emerge), we heard about someone's experience that blended culture with ceremonial dance and the story of strong emotions and the impact of that in domestic situations in families. Some very powerful expression.
So many types of dances… What does 'dance' conjure in you? 
Solitude
Standing here on the dance floor
With the man that I adore
I am in my solitude
The band begins to play
As we begin to sway
I feel such beautiful solitude
As our feet glide over the floor
Feeling his warm embrace
I am forever more in solitude
The music is now over
As we stand here on the dance floor
In sublime solitude
CCon July 2021
Twin Flames
The passion between them
Hypnotic
In trance
The union unfolds
As two become one
Effortlessly, blending
Infusing, sensing
Subtle flicker, the melody
Silent, crackling, rhythmical,
No sense of where to next
No inhibitions, no rules
Filled with wonder
The form, the patterns
The colour, the interaction
Deep connection
To the layers within,
No start no beginning
To this great partnership
No end in sight
A ritual a ceremony
A signature A truth
Fuel to burn
Mesmerising
In trance
And then it arrives
the natural end
Sadness looming
Stature diminishing
Leaps retreat
The dance is over…
TLaB 20th
Dance with me
I have a private cathedral
that I visit when my life
becomes too fast or slow to embrace.
A place where I rest in the ethereal.
Any energy pulsing black with grime,
is cleansed in this haven of purity.
A secret place I'll never share,
for in this bubble I can be inside out.
I'm revitalised and nourished.
It's here in my womb of light
I bathe in this shower that is so bright
I can lather and clean my pores of self-doubt.
Leaving the scales of self-loathing
to be flushed down into the sewer
to join the river of black thoughts
rushing out to the sea of tranquillity.
Allowing my sanctuary to return me to reality.
Once again at rest in my inner space,
I leave my private cathedral re-born
I'm ready for the dance I call being me.
To live and perform with a little more grace.
PJR    20.12.2021