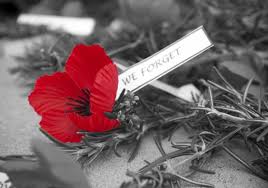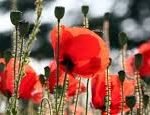 Anzac Day in Adelaide, 2021. So much emotion, many questions that was evident. Here is our group expression on the left, with Peter and Nigel's poetic expression on the right, with Tricia's below. The power and privilege of shared expression in this way. In fact, doing the session from the hospital room of one of the participants, meant she could still be part of it. That's what life is about. Small things matter.
ANZAC
What did you do for Anzac,
A nice gathering in the driveway for a BBQ,
The driveway ceremony… 
Still keeping our distance with COVID, 
As the sun rises, the cold air, it was beautiful… 
Nice we all paid tribute… 
Three 97 year olds telling their story about how they lied about their age to get in… 
They were only 17… they thought it was going to be fun.. 
Today we in Australia,  really honour the day, 
Our children and their children, by the side of the  elders to pay their respect… 
Even to Galipoli,  COVID permitting…
More and more wanting to connect with our past
Perhaps it's about the story telling, and this way the ANZACs carrying the story of significant things that have happened
Things that the soldiers experienced and shared together…
No-one else may never understand, words too hard to share 
What was seen…  What was done… 
Come home badly affected, walking wounded, PST never goes… 
Fighting is the way…. Why? Lost sight… 
Now what do we do?
Fight for the right… We are taught to fight…
This is the right thing to do…
But really do we need to fight?
We are one – yet we fight our own humanity to die…
Fight with guns… makes it really dangerous… 
Conscription – no choice… 
The precision of ceremony… moving
What is the emotion of such ceremonies and services?
During the last post… there is such pressure on the bugle player… to achieve the sound.
It is good to remember the Hospital Ships in Gallipoli Peninsula where the nurses helped the soldiers… 
One nurse recalled that so many of the young injured soldiers called her mum…
And then there were the loved ones at home waiting for their men to return… 
The pain… 
The women left home and what they achieved… what they contributed to,
was significant, taking on the men's roles on the farms.
Everyone loses in war…  in some way… 
Letters from soldiers to those at home… heart-breaking
Some fathers never met their sons, their daughters… 
ANZAC
Comrades smiling, waving, talking,
Side by side proudly walking.
Their joy, pain and pride
Reaching out, touching me inside.
I capture a solitary face which speaks to me
Of an unspoken past, that I'll never see.
My eyes are filling with tears,
That I let fall without any fears.
I feel for their memories that no-one can wipe away,
Of mates and friends who suffered in so many ways.
They are seeing faces for whom they've cared
In places I'll never be able to understand or share.
They are remembering private thoughts.
Of shared personal battles I never fought.
With our allies these soldiers remember what was done
For our country and freedom, they proudly fought as one.
Our ANZAC spirit will live on forever and a day
As we celebrate our hero's, in our special way.
PJR
23.04.201
ANZAC
As I stand at the dawn
and hear the voices
I feel the depth of loss
and what that could have meant for our choices…
I realise that when we fight,
we all lose…
we lose our lives, our gifts, our all,
what could've been with what we all could bring
The dawn coldness is a reminder
of the harshness, of the rawness, of the endurement
If we can learn to love with a genuine care,
We can bring all of our gifts to truly share
Nothing is mine or yours,
by force or otherwise…
it is ours, as stewards, for just a moment
A moment in which we can choose to soar together
Sharing and caring as we go…
(NRS)
ANZAC
Australian and New Zealand Army Corp
the gathering of men
to arm and be
there for us, amen.
April 25, 1915
the day,
the ANZACS set out,
oblivious to say,
Gallipoli Peninsula,
now a memorial lay…
"Young man it is expected,
an honour you know"
true feelings however
no-one dare go….
Cleaning weapons, moving supplies,
gunfire music, in the trenches…
Sleeping cold, dodging bullets,
bloody wounds, in the stenches.
With the vision of home
and loved ones to hold,
the sounds of normality,
getting further from reality.
They witnessed the fire,
distress and such ire,
The pain undetected,
Til later, so affected.
So, each year now we pause,
silence deep in our veins,
Feeling sad by the cause,
Only a few ANZACS remain.
Holding memory of their spirit,
We come together united,
Part of something bigger,
We feel it.. no longer divided
2021 dawn service & COVID warnings,
pomp and precision,
bagpipe rendition
still haunting…
TLaB