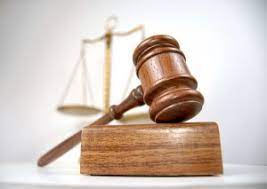 Limbo. A word, that we felt compelled to explore. What does it bring up for you? As with any word, it is wonderful that it got us thinking and pondering and noticing where it took us. And from there, for some of us, new realisations occured. How wonderful is that? That a word can journey us to the unknown in us. It can lead us on a creative path, using the word to create stories and rhythms. It can also be an expression of public sentiment over some current world or community issue or situations. Hope you enjoy the poems.
Discrimination
No longer will you have to live in limbo
Legislation is to be put in place
So your limited beliefs and values
You'll never be asked to face.
You can now be rest assured
here is a law to protect your flaws,
you and your children will be safe
from any external questions of your faith.
Never again to entertain or try to weave
Any alternatives to what you believe.
You will be protected for your bigotry
Never to question or accept another reality
You will be protected under this legality
No-one can question your influence
To preach and teach the insidious
You'll be protected by a political promise
That is based on pure nonsense
We already have enough discrimination laws
That highlight and protect our human flaws
To enter into a religious debate,
is to play your god against the state
and you want this law for evermore?
You're forgetting values are full of nuances
and beliefs are full of outside influences
that are malleable and prone to manipulations.
Are you sure limbo is not part of this legislation?
Or is this law just part of my hallucination?
PJR    29.11.2021
Limbo
There was sunrise then the moon
So much to be seen
Dark clouds came, torrential rain
Am I in limbo?
Blinded by decisions
Blinded by life
I cannot see the path ahead
Am I in limbo?
What does limbo mean?
Is it a break from making a mistake
Or something precious to be seen
I ponder
CCon 29th Nov 21
I am in limbo
In so many ways
These days caught between what is and what was
The space between 2
What I once believed and now see differently
Caught between familiarity and deep knowing
Some days,
Unable to sit on the edge
So best to move
But to where?
In limbo
It is neither here nor there
Rather the meat in the sandwich
Cream in a chocolate eclair
Some days it's too much to bear
And yet being there is a sign
That it's actually all fine
It's entering the matrix of possibilities
Textured and layered
A dimension of life
There is no right
It can feel damaging
Like nowhere to go
But what I know,
Is just go with the flow
This fluid Gel
I know it well
Perhaps even there
Between heaven and hell…
A place called limbo
TLaB 29th Nov 21
Limbo limbo limbo
Feels like a rhythm to feel-o (feel-o)
Seems like a good way to dip-o (dip-o)
Hope when I do it I don't fall-o (fall-o)
Or pull a muscle in my back-o (back-o)
Doing it can be such fun-o (fun-o)
Exercising like in the gym-o (gym-o)
Time to end this first verse-o (verse-o)
Limbo limbo limbo
when you feel uncertain where to go-o (go-o)
Or what the next step is to do-o (do-o)
This is when I feel in limbo (limbo)
In that space of not knowing-o (knowing-o)
I will find the way with my heart-o (heart-o)
It happened for me today-o (day-o)
And move on from this limbo (limbo)
…Am I cheating with this rhyme-o (rhyme-o)?
I did not use profanity like fickle-o (fickle-o)
Thanks for joining in this Limbo (Limbo)
:)
(NRS)