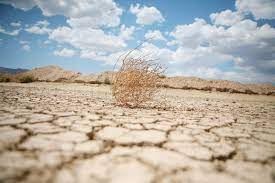 98… What does that conjure?
How great where the number 98 brought us all… We spoke about a 98 year old. At 98 how nice to be open and seek a friend. Men don't often ask for help or seek companionship 
The number 98, 2 more than Number 96 – do you remember that show? 
98 brought an expression around an uncle's death in terms of numbers around family and his life. Just a note about the power of zoom, to view funerals taking place in NZ and other places in the world.
Thanks Nigel for taking us on n a tour of all the 98's on a street… 98 Franklin St, is that the Franklin hotel ? 98 Hindley St, is that the Woolshed hotel?
98 Currie St, the Migrant Centre, that one is for certain… Incredibly there are not a lot of 98's around the place… it seems they are gobbled up by 100's in Adelaide CBD…
At 98 years of age, there is peace to be found. Perhaps it's about the thought of joining a loved one lost, a wife…When your partner – a soul mate is gone… it can feel lonely despite having family and other people around. It may help in being prepared.   
It's easy to miss someone you've been with, for so long… It seems in times – way back, people stayed together… perhaps unlike today.
Peter's poem conjured up about the land we live on… the land – which has seen so many lives pass by…  
Thanks Peter, explaining about your poem… 6 syllables in each line of a poem, helps create a picture… with a rhythm… 
Gee 98 has conjured a lot of different things, as seen in the poems below…
98
98 Red balloons
Wrong lyrics you say?
Ok 98 plus 1 red balloons
Floating in the sky ok?
Is 98 a magic number
to Peter's new friend?
For me all numbers are magic
When you live each to the end
So what is 98 for you?
Is it an age you would like to live to?
A year when something happened?
or the number of cents in a dollar (plus 2)
It could be an address
Like my last house (minus 27)
Or the one before that (minus 30)
Or my age (minus 77) really???
The thing is, we can each have numbers
That are magic for us
That heighten our emotions
Or the number of a going home bus.
A number harder to divide by 3
Than it is by 2
If you are now 98
You may have been born in 1922!
If it is your birthday soon,
99 becomes your magic number
There could be 99 red balloons
And you could have been agent 99!
(NRS)
Ninety Eight steps in age. 
Down the final dusty track,
no turning back for you.
The spinifex tumbling,
across the dry creek bed.
This the last step under
the un-endless blue sky.
The thirsting for the taste,
of the first drops of rain.
Waiting for the red sun,
to set its final flame.
Know deep in your heart,
you will join me at last.
PJR    28.06.2021
98
9 take 8
Leaves us just with 1
Just 1, when life
has just begun
9 and 8 that's 17
Just one before you're legal
And 4 more than the current age
Of our beautiful Bubbles the Beagle
 37 in 98
3 before 40
That was time to celebrate
Yes, another 'naughtie'…
Then there's the Hits of 98
'Hit me baby one more time'
And the 'Macarena'
Or was that in 99?
And for those who reach 98
There's only 2 to go
Before you get your letter from…
Well, I think you know
98 how does that feel?
I'd like to really know
Perhaps we'll hear about Peter's friend tonight,
An opportunity to grow…
To hear what is true from the heart of a man,
A lifetime – so much to say…
I'm humbled to be in such a position,
Discovering stories in this way…
I've never thought 'would that be me?'
I live each day for what it brings
But if I do reach the age of 98
I hope I can still dance and sing…
TLaB