Hear to help
This community project, is based on the simple principle, that in every moment, there is the opportunity to make a difference.
This project is about taking the time and noticing what is happening for others (and the environment around you) and responding in what might seem like small to you, yet so transformative for someone else.
Hear to help… at home, work, outdoors… in moments, situations, life
It may look very different in many instance such as…
sharing your technology knowledge
sharing your honest expression of feelings
sharing items you no longer need
sharing your time with others
nurturing natures needs
Hear to help, could be an incidental moment,
or
as part of an approach / event that brings listening, expression and caring to others.
What we know
We know that people WANT to HELP and be involved in purposeful, rewarding and fulfilling projects and that's what Hear to help brings.
The 'ripple' is bringing another opportunity for people in the community to get involved in something small, simple, achievable, fulfilling and helpful and with incidental benefits beyond what can be seen.
Some current 'hear to help' projects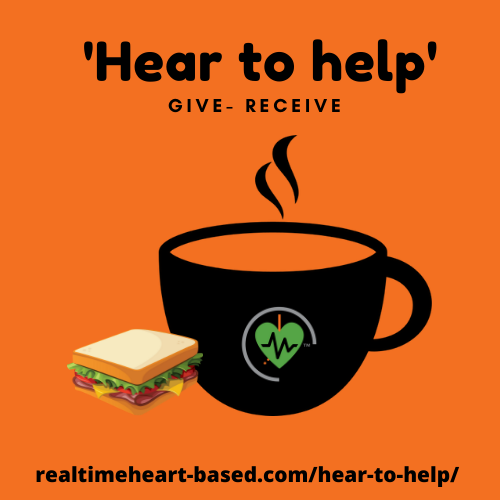 Learn more about it by following the link above.