About the RTHB Founders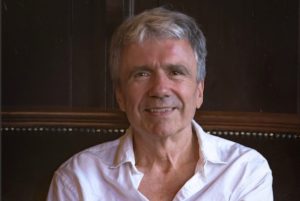 Nigel Stedman (RTHB Founder)
I began my professional career in electronic and soft ware engineering and at the age of 24, I found myself in a senior management position in large organisation in the UK. Despite this early success, I discovered it came with many challenges, which in time lead me to learn and discover much more about people and what matters.
It helped me recognise and develop a more intuitive feel for assimilating what matters in an organisation and has since been central to the design frameworks and approaches I have used in over 500 organisations: to improve and also harness the creativity and potential of their boards, leaders and employees to deliver value and achieve success.
In 2010, I followed my interest in community studies and in 2013 successfully completed a masters in International and community development which led to my proposal and commencement of a PHD in the area of global leadership.
In 2018 I chose to discontinue my studies when I discovered my true path for more directly helping people and the world.
In 2019 I co founded Real Time Heart based, and my focus and practice is with the ongoing design and development of programs and approaches to share with others.
(see here for a more detailed bio)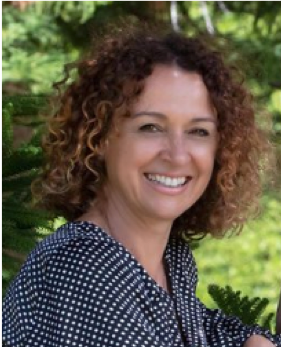 Tricia La Bella (RTHB Founder)
I began my professional career as a school teacher, however it was my passion for fitness and exercise that lead me to participate in sport aerobics, conduct fitness classes, coach sport aerobics in schools and train / educate students to become fitness professionals.
Being involved in the fitness industry, I realised that being fit, did not necessarily equate to being happy or well, and this lead me to study in the social science area of health counselling.
When I was unexpectedly diagnosed with cancer in 2006, I embarked on a deep journey of discovery into myself on my road to recovery, and this time opened my eyes, understanding and choices towards my own happiness.
After further studies in areas such as Life Coaching, Breath therapy and Positive Psychology, I began working with individuals and organizations to share my learnings.
While I recognised that wellbeing activities and environments have influence, it became evident that how people feel and care about themselves and others, plays a key and significant role in their overall wellbeing and happiness and their personal and professional outcomes.
In 2017, I initiated and engaged in projects (knit a care square, darn with 'plarn', share care and fare) that provided opportunities for people in the community to discover more about themselves and also contribute in small ways towards making a difference with things that matter.
Meeting Nigel in 2019, led to the founding of Real Time Heart-Based, where we now also design, develop and provide programs, from the synthesis of key discoveries from our combined experience and personal practice and life long learning.
(see here for a more detailed bio)